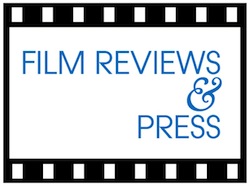 Reviews of 2019
Festival Feature Films
A selection of reviews, notes & discussions of the feature films exhibited at the 2019 festival.
★ "ATHENS BANNER-HERALD" SAYS "THE 2019 AJFF LINEUP IS AN EXPERTLY CURATED SELECTION OF DYNAMIC AND COMPELLING CINEMA THAT YOU WON'T FIND ANYWHERE ELSE."
The story by Andrew Shearer, which ran also in "The Augusta Chronicle," says "For over a decade, the Athens Jewish Film Festival has remained an unmatched source of excellence in the local film culture." READ ONLINE ATHENS >
2019 Reviews, Notes & More…
Click on any poster for trailer & synopsis.