2018 MARKS THE TENTH ANNIVERSARY OF ATHENSJFF (MORE…)
"THE RED & BLACK" STORY—ATHENS JFF MORE THAN JUST FILMS (MORE…)
FLAGPOLE COVER FEATURES 2017 ATHENS JFF (MORE…)

Opening Night Gala & Opening Night Film
Tickets & Information
The 2018 Athens Jewish Film Festival will grow to a 5-day event to celebrate our Tenth Anniversary. Our Opening Night Gala is returning to the Georgia Museum of Art on March 24, 2018.
All feature film submissions have been screened and the final selections will be determined soon.
Opening Night Tickets will include both the Opening Night Feature Film as well as the Gala at the Museum.
Prices and more details will be posted here soon.

Festival
Passes
The Festival Pass allows patrons to view all Athens Ciné screenings of feature films & the Shorts Competition winners, March 25-28, 2018. Your Pass will also include the Closing Night Party @ Indigo plus the Screening at Ciné. Save when you buy Festival Passes and view all feature films @ Ciné, plus the short films!
More info on purchasing Festival Passes will be posted here soon.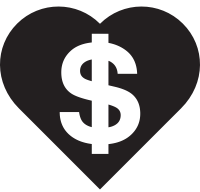 Sponsorships, Print Ads, & Donations
If you would like to support our efforts with a donation, sponsorship or an ad in our print program, please select from the "Support Athens JFF" menu above. We greatly appreciate your support!
A Look Back at Our 2017 Events & Films Schedule
CLICK ON ANY TAB FOR DETAILS
Many Thanks to Our 2016-17 Advertisers, Sponsors, and Donating Partners
You can see the complete list of 2016 sponsors, donors and advertisers
who have so generously supported us on our 2016 Sponsors & Donors page.