✡ FREE! ATHENS JFF SPECIAL EVENT ✡ — "THE BAND'S VISIT" JAN. 23 @CINE (MORE…)
"The Band's Visit" was Israel's original Foreign Language Film submission for the 80th Academy Awards, but was rejected by the Academy of Motion Picture Arts and Sciences because it contained over 50% English dialogue…Now Also A Broadway Musical…
MORE…
2018 MARKS THE TENTH ANNIVERSARY OF ATHENSJFF (MORE…)
"THE RED & BLACK" STORY—ATHENS JFF MORE THAN JUST FILMS (MORE…)
FLAGPOLE COVER FEATURES 2017 ATHENS JFF (MORE…)
Read Barbette Houser's great meditation on the 2017 festival.

Opening Night Gala & Opening Night Film
Tickets & Information
The 2018 Athens Jewish Film Festival will grow to a 5-day event to celebrate our Tenth Anniversary. And, our Opening Night Gala returns to the Georgia Museum of Art on March 24, 2018, for a great night with a Family Style Dinner, beer and wine, courtesy of Mama's Boy.
Preceding the Gala, we'll be screening our opening night film, "The Women's Balcony," ("Joyous!" — Elissa Simon, "Variety). This, and all our feature films will screen at Ciné.
Opening Night Gala Tickets will include both the Opening Night Feature Film as well as the Gala at the Museum.
Gala Tickets cost $65.00.

Festival
Passes
The Festival Pass allows patrons to view all Athens Ciné screenings of feature films & the Shorts Com­pe­tition winners, March 25-28, 2018. Your Pass will also include the Closing Night Party @ Indigo plus the Screening at Ciné. Save when you buy Festival Passes and view all feature films @ Ciné, plus the short films, and our Closing Night Party.
Festival Passes cost $45. Like to party, but not buying a Festival Pass? We have you covered — individual tickets for the Closing Night Party will be available for $10.00!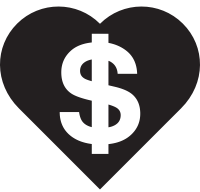 Sponsorships, Print Ads, & Donations
If you would like to support our efforts with a donation, sponsorship or an ad in our print program, please select from the "Support Athens JFF" menu above. We greatly appreciate your support!
Many Thanks to Our 2017 Advertisers, Sponsors, and Donating Partners
You can see the complete list of 2017 sponsors, donors and advertisers
who have so generously supported us on our 2017 Sponsors & Donors page.