Special FREE Pre-Festival
Screening & Panel Discussion
Feb. 2 @ UGA Special Collections Library
MORE...
Join Us For Our Closing Night Party —
Screening of Short Film Winners, Followed by Noshes and a Screening of "Deli Man"
BUY FESTIVAL PASS

Opening Night Gala Tickets & Information
The 2016 Athens Jewish Film Festival is thrilled to announce our Opening Gala Event & film screening of "Dough," starring Jonathan Pryce from "Game of Thrones" at the The Georgia Museum of Art. Click below to buy tickets for this exciting event!

Festival Passes & Single Tickets
The Festival Pass allows patrons to view all films, March 20-22, including the Closing Night Party & Screening at Ciné. Tickets for individual films can be purchased at the Ciné box office for standard theater prices, subject to availability, or buy Festival Passes, view all 8 features plus 3 shorts, and save!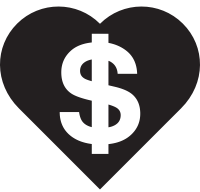 Sponsorships, Print Ads, & Donations
If you would like to support our efforts with a donation, sponsorship or an ad in our print program, please select from the "Support AJFF" menu above. We greatly appreciate your support!
February - March Events & Films Schedule
CLICK ON ANY TAB FOR DETAILS
---
Many Thanks to Our Advertisers, Sponsors, and Donating Partners
You can see the complete list of sponsors, donors and advertisers
who have so generously supported us this year on our Current Sponsors & Donors page.