Invite you to the screening of Jews of the Wild West.
This free event is Saturday, June 17 at CCI.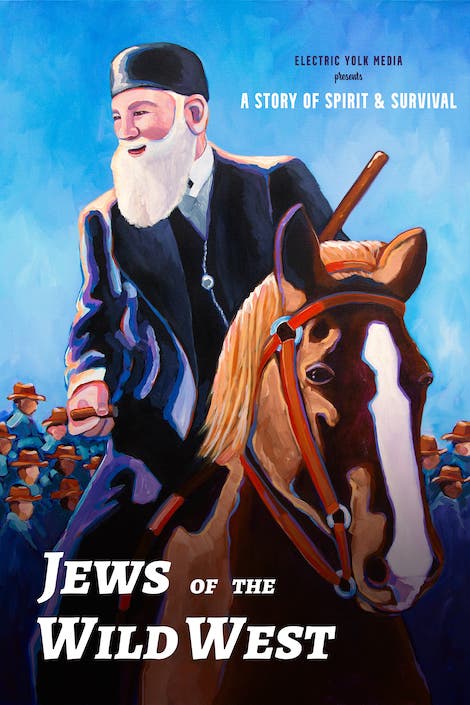 Come schmooze and enjoy wine and a little nosh from 6:30-7:00 p.m.
We will then enjoy a short Havdalah service followed by the award winning documentary,
Jews of the Wild West.
You do not need to RSVP.
We hope to see you there.
Jews of the Wild West:
Director's Statement
"Jews of the Wild West began with a desire to tell unknown stories of the Wild West. From cowboys to trailblazers, Jewish pioneers left a lasting legacy of resilience, entrepreneurship and community in the American West.
Unfortunately, these stories are too often marginalized and few people are familiar with the outstanding contributions of these gutsy immigrants.
My goal is to amplify their stories, preserve a rarely told chapter of Jewish history and, in doing so, help tell a positive story of immigration. As someone who is not Jewish, I see producing and directing this film as an act of allyship and central piece of my personal and professional social justice work…."
—Amanda Kinsey, Filmmaker
"Before Gene Autry. Before Roy Rogers. Before all that, there was Bronco Billy, a star of the 1903 film The Great Train Robbery, which is widely considered to be the first American western. Bronco Billy was played by Gilbert M. Anderson, better known to his family as Maxwell Aronson… one of a plethora of Jews featured in Jews of the Wild West, a fascinating new documentary…"
—Curt Schleier, The Forward