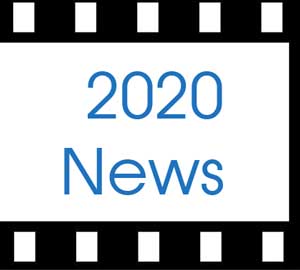 Save up to $33 over Ciné regular Adult Ticket Prices—Buy a Festival Pass—good for all feature films screened @ Ciné March 21-25, 2020 including Closing Night Shorts Competition, Closing Night Feature Film, & Noshes.
The deadline to submit your short film for our 2020 Short Film Competition closed Friday, Dec. 13, 2019.
The 3 finalists will be announced in February 2020, and the winning films screened, and awards presented, on Saturday, March 25, the Closing Night of the Festival.
Special Free Film Event


"Avalon" 30th Anniversary


• Sunday, Jan. 12, 2020

2:30 p.m. Snacks will be served
2:45 p.m. Speaker (tbd) will speak

Athens-Clarke County Library
2025 Baxter St. • 706-613-3650
Free and Open to the Public
Running time: 128 min.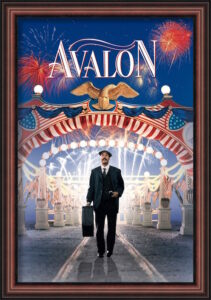 "Avalon"
Celebrating its 30th Anniversary in 2020, Barry Levinson's 1990 film "Avalon" is the 3rd in the director's semi-autobiographical reminiscent "Baltimore Trilogy"—the first two were "Diner" and "Tin Men."
A beautiful picture that portrays one immigrant family's journey from diaspora to assimilation, and curving back around to the "New Diaspora"—the 'burbs. We follow the bittersweet transition from a single extended family to a cluster of nuclear families in the period of post-war Baltimore, a transition nudged along by the growth of the suburbs, and whose wheels are greased by the new magical medium of television.
Qualifying almost as a character in its own right, TV's arrival initially serves as the communal fireplace around which the extended family gathers together, and later as the nuclear family's agent of silent, shared solitude—replete with TV dinners. Along the way, America's new "family medium" becomes the primary force behind the family's growing economic success.  "Wall-to-wall televisions…. We'll pack them in…. Televisions…. from one end of the shop to the other….Nothing but Televisions!!"