Save Up to $33* Over Individual Tickets — Buy A Festival Pass!
$55.00!
*Single tickets will be sold 15 minutes prior to showtime, subject to availability. Savings of up to $33 over regular Athens Ciné single ticket prices.
TUESDAY, MARCH 24, 2020 — 5:00–6:40 PM @ CINÉ (98 MIN)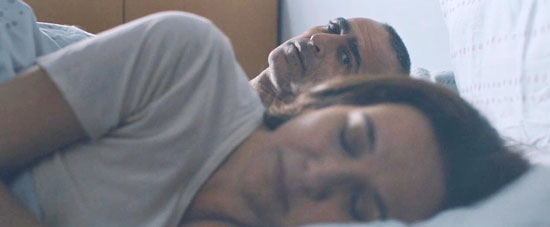 "Echo"
Avner suspects his wife Ella of having an affair. Secretly recording her telephone conversations, he turns into a spy in his own home, listening to them again and again.
But while searching for one thing, he discovers another — the woman he listens to is a stranger to him, so very different from the one he thought he knew. He tries to understand that woman, to decode their relationship, but the more he knows, the less he understands.
Director: Amikam Kovner, Assaf Snir
Genre: Drama
Country: Israel
Language(s): Hebrew with English Subtitles
Running Time: 98 minutes • 2018
TUESDAY, MARCH 24, 2020 — 7:15–9:00 PM @ CINÉ (100 MIN)
"Holy Lands"
Facing a crossroads in life, Harry Rosenmerck (Academy award nominee James Caan) leaves New York and his family with an unlikely plan to start a pig farm in Nazareth, causing the anger of neighboring local communities.
His conflict with the town Rabbi, Moshe Cattan (BAFTA award winner Tom Hollander) slowly turns into a friendship that leads him to reevaluate his relationship with his estranged family, including his difficult ex-wife, 34-year-old student daughter, and playwrighting son David. "Holy Lands" is an emotional, humorous and dramatic story about the passage of time and the connections between people and family.
Director: Amanda Sther

Genre: Comedy/Drama
Country: USA
Language(s): English
Running Time: 100 minutes • 2017