2020 Festival—Free Film & Special Events—
As we curate the special events and pre-Festival events for the 2020 Athens Jewish Film Festival, we will add them to this page.
Check back soon for updates.
2019 Festival—Special Free Film Event—
The First Ever Athens Jewish Film Festival College Night.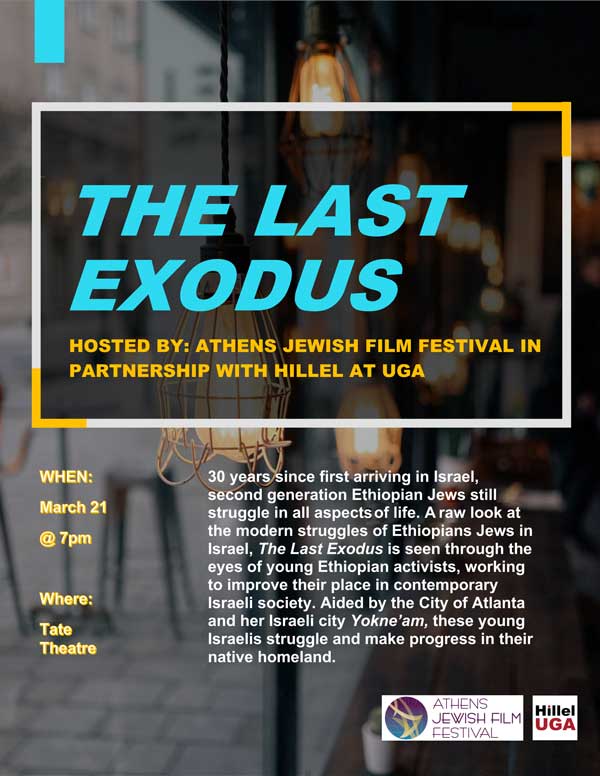 "The Last Exodus"
Thursday, March 21, 2019 @ 7:00 p.m.
Tate Center Theater
Free and Open to the Public
There will be a question-and-answer session with the film's director Adam Hirsch. 
This year, the Athens JFF is pleased to partner with Hillel at UGA to present a special film at Tate Student Center Theater for the UGA community. 
Thirty years since first arriving in Israel, second generation Ethiopian Jews still struggle in all aspects of life. A raw look at the modern struggles of Ethiopian Jews in Israel, The Last Exodus is seen through the eyes of young Ethiopian activists, working to improve their place in contemporary Israeli society. Aided by the City of Atlanta and her Israeli sister city Yokne'am, these young Israelis struggle and make progress in their native homeland.