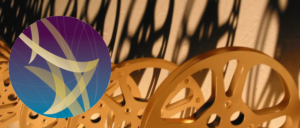 Our Story
Founded in 2008, the Athens Jewish Film Festival brings quality Jewish films to Athens, GA through an annual festival and year-round events. Our mission is multifold: to review, discuss, and celebrate films of Jewish interest, and to encourage emerging filmmakers.
Funds for launching the Athens Jewish Film Festival in 2009 came from grants awarded by the Athens-Clarke County Mayor's Community Improvement Fund, from the Georgia Humanities Council through appropriations from the Georgia General Assembly and the National Endowment for the Humanities, and from the generous support of our sponsors, donors, and members.
12th Annual Festival – March 21-25, 2020
Our Main Event is an annual festival that includes a variety of feature films, shorts, and documentaries. Festival programs include discussions with visiting filmmakers and academics, as well as a short film competition for emerging filmmakers.
Our 2020 festival will open on March 21 at the Georgia Museum of Art with a celebratory Gala Dinner, followed by our Opening Night Film.The Festival will conclude on March 25 with our Closing Night Film, and screenings and awards presentation for our Short Film Competition. From the 22nd through the 24th, a roster of notable films of Jewish interest will be screened at Ciné to nourish our minds, along with our well known noshes to nourish the body.
Year-Round Screenings & Special Events
Throughout the year, Athens Jewish Film Festival has brought screenings to venues around town including Ciné, The Georgia Museum of Art, The Morton Theatre, the Athens-Clarke County Library, the UGA Tate Center, the UGA Special Collections Libraries, and the R. Harold Harrison Center at Athens Academy. These films feature emerging filmmakers and their films as well as classic Jewish cinema.
Emerging Filmmaker Competition
Our Shorts Contest was also founded in 2008. From 2010–2016, it was facilitated by a grant from the Saul O. Sidore Foundation. The Competition has encouraged emerging filmmakers whose work focuses on the Jewish experience in a variety of times and places. Competition winners receive cash prizes.
About Athens, GA
Athens is the cultural center of Northeast Georgia. It is a small town with a major university, a symphony orchestra, our Georgia Museum of Art housing classic and contemporary art, and an internationally renowned music scene. Athens is a cosmopolitan city with widespread support and interest in various ethnic cultural events. And, the Athens Jewish Film Festival is well supported across many Jewish and non-Jewish segments of the population.
Athens also has a variety of Jewish institutions. There are several congregations that meet regularly; the largest, Congregation Children of Israel, with approximately 170 families, is a Reform congregation. UGA's more than 1,500 Jewish students, are served by Hillel UGA and Rohr Chabad House. Each of these entities supports the Festival. Athens is populated by many people that are not affiliated with any organization, but generously support the Athens Jewish Film Festival.
The success of the inaugural Athens Jewish Film Festival convinced us there was a receptive population for a continuation of this endeavor in Athens, Georgia. Now, as we sit on the cusp of the Festival's 11th Anniversay, we feel that our faith in the community's interest in the Festival was well placed.
Thank you to all who contributed to make this run so long and successful!
Ken Feinstein
Martha Feinstein
Jan Harris
Pamela Jesserum

Elizabeth Katz
Sidney Kushner
David Lerner
Halley Page

Phillip Rosenbaum
Marlene Stewart
Abraham Tesser