Buy Festival Tickets
and Gala Passes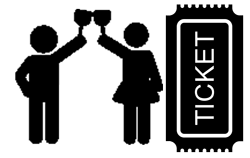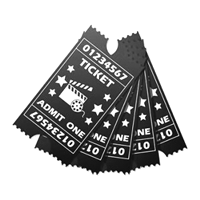 YOUR SHOPPING CART IS EMPTY
Opening Night
Film & Gala
$65.00 • Includes:
• 1 Ticket to Opening Night Gala, 6:00 pm, Georgia Museum of Art
• 1 Ticket to Opening Night Film, "The Women's Balcony, 8:00 pm
• Exceptional dinner fare with adult light beverages, sponsored in part by Mama's Boy.
$45.00 • Includes:
•Now also includes our Opening Night Film March 24, following the Gala.* (Gala Dinner is extra.)
• Your Festival Pass includes all movies screening at Ciné, Sunday March 25–Wednesday, March 28
• Our Closing Night Film & Party.
Note: individual tickets for each film will be available at the Ciné box office 15 minutes prior to showtime, subject to availability.
*Festival Pass holders who are not attending the Opening Gala should arrive 10 minutes prior to show time. Pass holder seating is available after all of the Gala attendees have been seated, on a first-come basis. Please bring your festival pass.

Closing Night
Party Ticket
$10.00 • Includes:
• 1 Ticket for the Closing Night Party Only.
(Good choice if you are not buying a Festival Pass, but still would love to party with us to close out our Tenth
Anniversary Festival.)