2017 Athens JFF Graces the Cover of Current Issue of "Flagpole"
Read Barbette Houser's Incisive Look at This Year's Festival

Athens Jewish Film Festival's own Barbette Houser, a keen observer of the local arts and culture scene, offers us a view of this year's festival through the lens of the rich contributions made to cinema by Jewish filmmakers, actors, writers and producers throughout it's history.
Be sure to read this insightful piece…
Although Festival Passes have sold out for the second year in a row, individual movie tickets are available at Ciné's box office 15 minutes prior to the film, at standard Ciné prices & subject to availability.
And there is still time to pick up tickets for our Opening Night Celebration. Tickets are available for the Opening Nght Party plus the Opening Night Film, "Moos" at Ciné, or purchase tickets for the opening party alone. Pick some up…
Ambassador Judith Varnai Shorer, Consul General Of Israel To The Southeast , will introduce "On The Map," the documentary, against-all-odds film.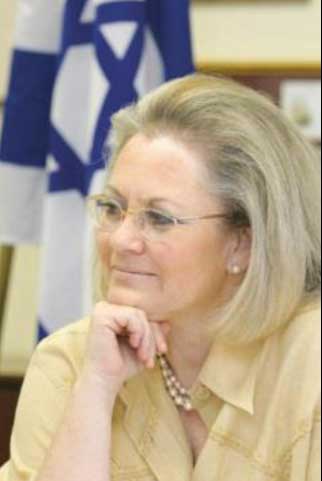 SPECIAL GUEST AMBASSADOR JUDITH VARNAI SHORER,
SUNDAY, MARCH 19, 2017.

Ambassador Shorer will be the Athens Jewish Film Festival special guest for the screening of the documentary film "On the Map."
The film screens at 3:00 p.m., with the Ambassdaor's remarks beginning at 2:30 p.m.
Ambassador Judith Varnai Shorer is a nearly 40-year veteran of the Israeli diplomatic corps. She is a former ambassador to both Hungary and Bosnia-Herzegovina as well as a former minister of congressional affairs at the Israeli Embassy in Washington, DC.
Prior to her posts in Europe, Ambassador Varnai Shorer served as first secretary and mission spokesperson for Israel's Mission to the UN in New York. From 2007 to 2010, Ambassador Varnai Shorer served as projects director, Euroasia Division for the Ministry of Foreign Affairs. Her most recent post was desk director at the Center for Policy Research.
Ambassador Varnai Shorer is a graduate of the Hebrew University in Jerusalem and the Hebrew University Graduate School of Communications. She was a Research Fellow at Johns Hopkins University, The SAIS Center for Strategic Studies, where she published a position paper titled "U.S.-Israel Relations vis-a-vis the Peace Talks."
Most recently, Ambassador Varnai Shorer completed a program regarding Global Issues of Mass Destructions Weapons at the Near East South Asia Center for Strategic Studies (NESA), National Defense University in Washington, DC.
Ambassador Varnai Shorer has substantial experience in the U.S. and the Middle East. She speaks Hebrew, French, English and Hungarian and was born in Beer Sheva, Israel. Joining her in Atlanta is her husband, Oded and their daughter, Roni.