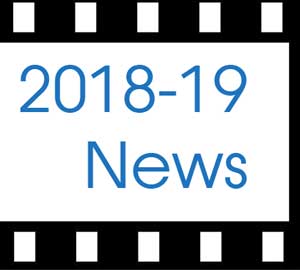 2 Free Film Events
Initiate Prelude to
Athens JFF 2019 Festival
The Athens Jewish Film Festival presents "Harmonia" October 14—A Free Screening and Panel Discussion. In addition to the screening of this cinematic reshaping of the biblical story of Abraham, Sara and Hagar, the event features a discussion by a panel representing the three Abrahamic religions: Alan Godlas, Associate Professor in the Department of Religion at UGA; Nathan Hilkert, pastor at the Holy Cross Lutheran Church; and Eric Linder, rabbi of Congregation Children of Israel.
FREE — Sunday, October 14
2:00 p.m. Reception with Snacks & Drinks
2:30 p.m. Panel introductions and comments
2:50 p.m. (approximately) Film Screening
4:30 p.m. Audience Q-and-A
Athens-Clark County Library
2025 Baxter St., Athens. Map >
"Chasing Portraits" November 11—Screening and Discussion with filmmaker Elizabeth Rynecki. Moshe Rynecki (1881-1943) was a prolific Warsaw-based artist who painted scenes of the Polish-Jewish community in the interwar years. Sadly, he was murdered at Majdanek. After the Holocaust, Moshe's wife was only able to recover a small fraction of his work, but unbeknownst to the family, many other pieces survived. For more than a decade his great-granddaughter, Elizabeth Rynecki, has searched for the missing art, with remarkable and unexpected success. Spanning three generations, this documentary is a deeply moving narrative of the richness of one man's art, the devastation of war, and one woman's unexpected path to healing.
The free screening of "Chasing Portraits" and discussion with filmmaker Elizabeth Rynecki will be held at 7:00 p.m., November 11 in the theater at Seney-Stoval Chapel, 200 N. Milledge Ave, Athens. Map >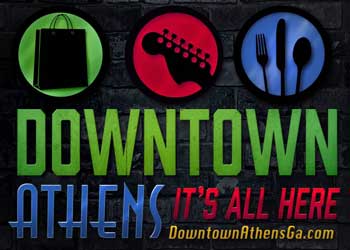 The Athens Downtown Development Authority has awarded a $2,000 grant in support of the Athens Jewish Film Festival's 2018-19 event.
According to their website, "The ADDA mission is to promote, to maintain, and to enhance a safe and economically viable central business district by focusing both public and private resources on the fulfillment of downtown's potential to benefit the entire community. ADDA exists to create an economically sustainable, vibrant, and viable downtown; to create an environment that attracts people and investments; to be an advocacy group for downtown constituents; and to promote downtown to residents, businesses, and visitors."