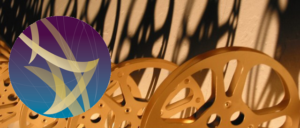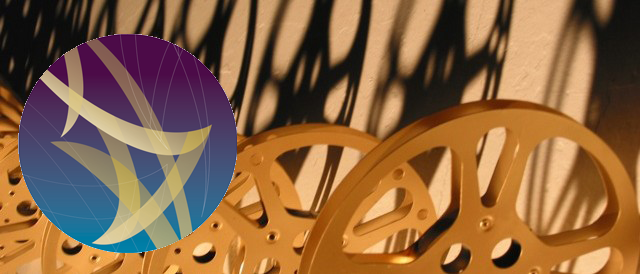 Our Story
Founded in 2008, the Athens Jewish Film Festival brings quality Jewish films to Athens, GA through an annual festival and year-round events.
Our mission is two-fold: to review, discuss, and celebrate films of Jewish interest, and to encourage emerging filmmakers. Funds for launching the Athens Jewish Film Festival in 2009 came from grants awarded by the Athens-Clarke County Mayor's Community Improvement Fund, from the Georgia Humanities Council through appropriations from the Georgia General Assembly and the National Endowment for the Humanities, and from the generous support of our sponsors, donors, and members.
Annual Festival
Our Main Event is an annual festival that includes a variety of feature films, shorts, and documentaries. Festival programming includes discussions with visiting filmmakers and academics, as well as a short film competition for emerging filmmakers. The 2017 festival kicks off with an Opening Night Celebration, which includes the Festival's premiere film at Athens Ciné, followed by a party at Athens Indigo;  and ends with a Closing Night Event. The next main festival is scheduled for March 18-21, 2017.
Year-Round Screenings & Special Events
Throughout the year, Athens Jewish Film Festival has brought screenings to venues around town including Ciné, The Georgia Museum of Art, The Morton Theatre, the Athens-Clarke County Library, the UGA Tate Center, the UGA Special Collections Libraries, and the R. Harold Harrison Center at Athens Academy. These films feature emerging filmmakers and their films as well as classic Jewish cinema.
Emerging Filmmaker Competition
Our Shorts Contest was also founded in 2008, and was made possible, from 2010–2016, through a grant from the Saul O. Sidore Foundation, and has encouraged emerging filmmakers who are focusing on the Jewish experience. Competition winners receive cash prizes, which are announced and awarded during the annual festival Main Event.
Athens, Georgia
Athens is the cultural center of Northeast Georgia. It is a small town with a major university, a symphony orchestra, a serious art museum and an internationally renowned music scene.
At the same time, Athens has a variety of Jewish institutions. There are several congregations that meet regularly; the largest of these is a Reform congregation, Congregation Children of Israel, which has approximately 200 families. UGA's Hillel serves more than 1,500 Jewish students, and a Chabad House opened its doors in 2009. Moreover, information about any ethnic culture is of interest to many other members of the community.
The success of the inaugural Athens Jewish Film Festival convinced us there was a receptive population for a continuation of this endeavor in Athens, Georgia.
Thank you to all who contributed to make our last eight-plus years very successful!
Ron Zell
President
zellmo904@yahoo.com
Lynn Elmore
Vice-President
gamecockfan79@yahoo.com
Roy Martin
Treasurer
rpmartin@uga.edu
Marsha Crowell
Corresponding Secretary
marsha_crowell@yahoo.com
Heather Schwartz Allen
Recording Secretary
hls30319@yahoo.com
Athens Jewish Film Festival
P.O. Box 5069
Athens, Georgia 30604
USA
athensjff@gmail.com
Ken Feinstein
Martha Feinstein
Barbette Houser
Pamela Jessurum
Elizabeth Katz
Sidney Kushner
Kim Ripps
Phil Rosenbaum
Marlene Sokol-Stewart