Entries for the 2020 Shorts Competition Closed on Dec. 13, 2019
The 3 finalists will be announced in February 2020, and the winning films screened, and awards presented, on Saturday, March 25, the Closing Night of the Festival.
The Shorts Winners Screening & Awards, and our Closing Night Feature Film & Noshes are all included with Your

Festival Pass

. Save up to $33 Over Individual Tickets.
Winning Entries of our 2019 Short Films Competition  
The three winning shorts will be exhibited and presented with their awards Wednesday, March 27, 2019 at 5:00 p.m. before our Closing Night Party with Noshes at 6:00 p.m., and our Closing Night Film, "An Act of Defiance" at 7:00 p.m.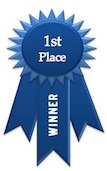 "Autoneurotic" (Canada)
(Jews in Cars Getting Babka)
Comedy
Director: Jamie Elman
Yiddish with English subtitles
7:24 • 2018
As the sundown on the Sabbath approaches, Leizer races to drive Chaimie home, while construction drives Chaimie and Leizer crazy. Featuring a very special appearance by babka, Jews, and (non-German) cars.
Another winner from the makers of "YidLife Crisis" series.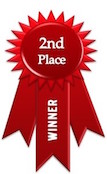 "A Thousand Kisses" (USA)
Animation
Director: Richard Goldgewicht
Writer: Darcy Brislin
English
16:00 • 2018
Separated by the fear of prosecution in Nazi Germany of 1933, a young Jewish couple in Berlin make lose plans to reunite in Brazil. Inspired by the actual correspondence recovered by the couple's grandsons 80 years later, "A Thousand Kisses" presents a peculiar love story tainted by the harsh historical context of its time.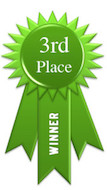 "The Driver is Red" (USA)
Animation/Historical Documentary
Writer/Director: Randall Christopher
English
15:00 • 2017
Miami Film Festival
Official Selection
Set in Argentina 1960, this true crime documentary follows secret agent Zvi Aharoni (Mark Pinter) as he searches for a mysterious man named Ricardo Klement. What he discovered in the remote outskirts of Buenos Aires would send shock waves around the world.