★ THE 2019 OPENING NIGHT GALA WAS THE THIRD SELLOUT YEAR IN A ROW!
Be sure to join us on Saturday, March 23, 2019 for the Opening Night Gala Celebration @ Wall & Broad, followed by our
Opening Night Film

@ Ciné.
The Gala Dinner begins at 5:45 p.m., followed by a screening of our Opening Night Film
"The Exception"

at 8:00 p.m., with guest speaker Professor Martin Kagel.
LRG Provisions will present an exceptional dinner, paired with light adult beverages.
Gala Schedule
• 5:45 p.m. Drinks at Wall & Broad, 2nd floor, handicap accessible.
• 6:15 p.m. Seated dinner at Wall & Broad, served with beer, wine and soft drinks.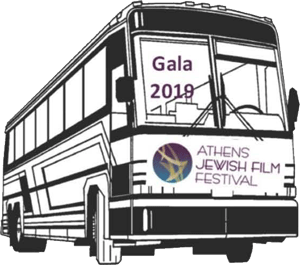 A complimentary shuttle will provide round trip transportation from Ciné  to Wall & Broad for the Gala Dinner & back to Ciné for the Opening Night Film.
See "Event Locations & Parking" for details.
Our 2019 Opening Night Film is included with your Festival Pass*
*Festival Pass patrons will be seated at the Opening Night Film after Gala patrons have been seated.
A riveting World War II thriller that is filled with espionage and romance in equal measure, "The Exception" follows German soldier Stefan Brandt (Jai Courtney) as he goes on a mission to investigate exiled German Monarch Kaiser Wilhelm II (Christopher Plummer). The Kaiser lives in a secluded mansion in The Netherlands, and as Germany is taking over Holland, the country's authorities are concerned that Dutch spies may be watching the Kaiser. As Brandt begins to infiltrate the Kaiser's life in search of clues, he finds himself drawn into an unexpected and passionate romance with Mieke (Lily James), one of the Kaiser's maids whom Brandt soon discovers is secretly Jewish.
When Heinrich Himmler (Eddie Marsan), Head of the SS, decides to come for an unexpected visit with a large platoon of Nazis in tow, the stage is set for a breathtaking showdown, as secrets are revealed, allegiances are tested, and Brandt is forced to make the ultimate choice between honoring his country and following his heart.
Guest Speaker, Prof. Martin Kagel
"The Exception" deals with love, intrigue, loyalty, betrayal, and revenge. All woven through a bit of WWII history concerning Kaiser Wilhelm and his residence in the Netherlands. The emotions need little explanation but here to help us understand the cultural and historical aspects of the film is Professor Martin Kagel.
Martin is a longtime friend of the Athens Jewish Film Festival. He is the A.G. Steer Professor of German Literature and Culture, and Associate Dean at the Franklin College of Arts and Sciences at the University of Georgia. Martin has a broad historical view of German culture with a special interest in the period encompassing the Holocaust.