The 2019 Opening Night Celebration and Screening will be held March 23, 2019.
Details are being finalized, and will be available on this page when complete.
Our 2018 10th Anniversary Opening Night Celebration & Screening Was a Fun, Festive, Sold-Out Event!
Be sure to join us on Saturday, March 24, 2018
for the Opening Night Film & Gala Celebration at
the Georgia Museum of Art,
celebrating our 10th Anniversary!
The Gala Dinner begins at 6:00 p.m., followed by a screening of "The Women's Balcony" at 8:00 p.m.
To help celebrate our first decade, the 2018 Festival is growing from four to five days.
Our Opening Gala at the Georgia Museum of Art features an exceptional dinner fare with adult light beverages, sponsored in part by Mama's Boy.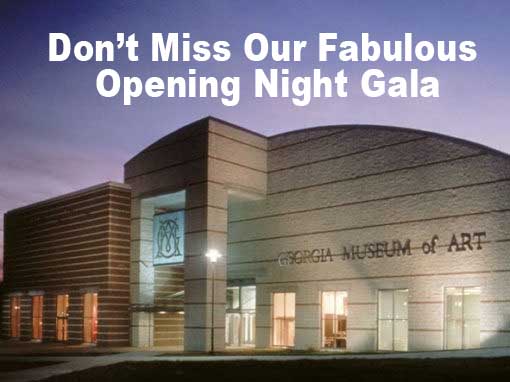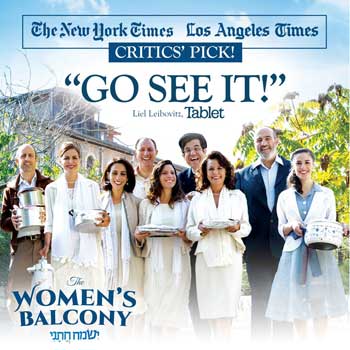 Our opening night festivities always kick off with one of the festival's great feature films, and this year's opener, "The Women's Balcony," is no exception:

"Emil Ben-Shimon's smart direction and Shlomit Nehama's lighthearted and topical script ensure the proceedings not only hit all the right notes, but also entertain while being respectful of religious traditions." — Nicole Herrington, NY Times
"The Women's Balcony" SYNOPSIS
A comedy/drama about community, old traditions and values and the power of women to keep all of these together in the face of modern extremism.
An accident during a bar mitzvah celebration leads to a gender rift in a devout Orthodox community in Jerusalem, in this rousing, good-hearted tale about women speaking truth to patriarchal power.
When the women's balcony in an Orthodox synagogue collapses, leaving the rabbi's wife in a coma and the rabbi in shock, the congregation falls into crisis.
Charismatic young Rabbi David appears to be a savior after the accident, but slowly starts pushing his fundamentalist ways and tries to take control. This tests the women's friendships and creates an almost Lysistrata-type rift between the community's women and men.
Director: Emil Ben-Shimon
Genre: Comedy/Drama
Country: Israel • 
Language: Hebrew, English subtitles)
Running Time: 96 minutes • 2017
"The Woman's Balcony" Trailer
Immediately following our Gala Dinner, join us for the Opening Night Film, "The Women's Balcony." It's all included in your Gala Ticket. 
And as part of our 10th Anniversary celebration, the Opening Night Film is also included when you purchase a Festival Pass! (Seating for Opening Night Film for Festival Pass holders is subject to availability after Gala patrons are seated.)